Add more information to make your business profile complete and get more clients.
View details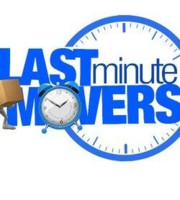 Free
Last Minute Movers
edit
last online over a month ago
Request a Quote


from this and similar pros
Request a Quote
from this and similar pros
Moving
Garbage Removal
Move Out Cleaning
Pool Table Movers
Piano Movers
Send payment
Servicing:
Corpus Christi

,

TX
Rockport

,

TX
Kingsville

,

TX
+ 8 more
Phone number:
(361) 461-3572
Skills
Moving

Garbage Removal

Move Out Cleaning

Pool Table Movers

Piano Movers

Packing
About
We are a locally owned and family operated Christian based business serving the South Texas area since 2006. We have great customer satisfaction and our reviews and ratings are there to prove it, just look us up from, Google to Yahoo, Yelp to Bing, Facebook to MoversCom and many more review based web pages will show you just how trust worthy we are at making our customers happy. The rates are hourly rates and we would live the opportunity to serve you and your family for any and all of your moving needs. We are 100% licensed, insured & bonded to move in-city, out-of-city & out-of-state!
Servicing
Corpus Christi

,

TX
Rockport

,

TX
Kingsville

,

TX
Alice

,

TX
Odem

,

TX
San Antonio

,

TX
Orange Grove

,

TX
Portland

,

TX
Port Aransas

,

TX
Aransas Pass

,

TX
Robstown

,

TX
Availability
View all business hours
Payment types
All Major Credit Cards
Cash
Debit
PayPal
Travelers Checks
Contact information
Address

1922 Holly Rd, Corpus Christi, TX 78417

Phone

(361) 461-3572

Email
Reviews (3)
1. He said the start time was 3:07. They didn't arrive until 3:38. 2. They didn't have stretch wrap. I had to go to Home Depot to get it. 3. In addition to breaks there was lag time- at least 20 minutes where the had to 'fix' the ramp to get it back into the truck, (Spent 15 minutes building a tv box when the other TVs were wrapped, etc) 4. I selected the 3 person option so that 3 people could be moving at all times. But it was really 2 people moving and 1 'overseeer'. They also didn't have tape. So apparently my tape was used so now I have to go buy new tape. Plus I had a small stretch wrap that I was going to take back because I had not used it and they also used that. So now I have to make a trip to the store AGAIN to buy tape bcuz the movers didn't have supplies which is an inconvenient. Then the owner told me the guys weren't trying to get over on time bcuz one was on probation and needed to get home. So I am just very annoyed. Will NOT BE USING AGAIN.
Turned to this company to move from my old apartment to a new one. The prices are affordable, and the service itself was great! I have enough experience dealing with such companies, and this was smooth experience. Good choice. Definitely recommend.
I hired them for a last minute moving. They did a great job. The movie was efficient and process went smoothly. Thank you guys!